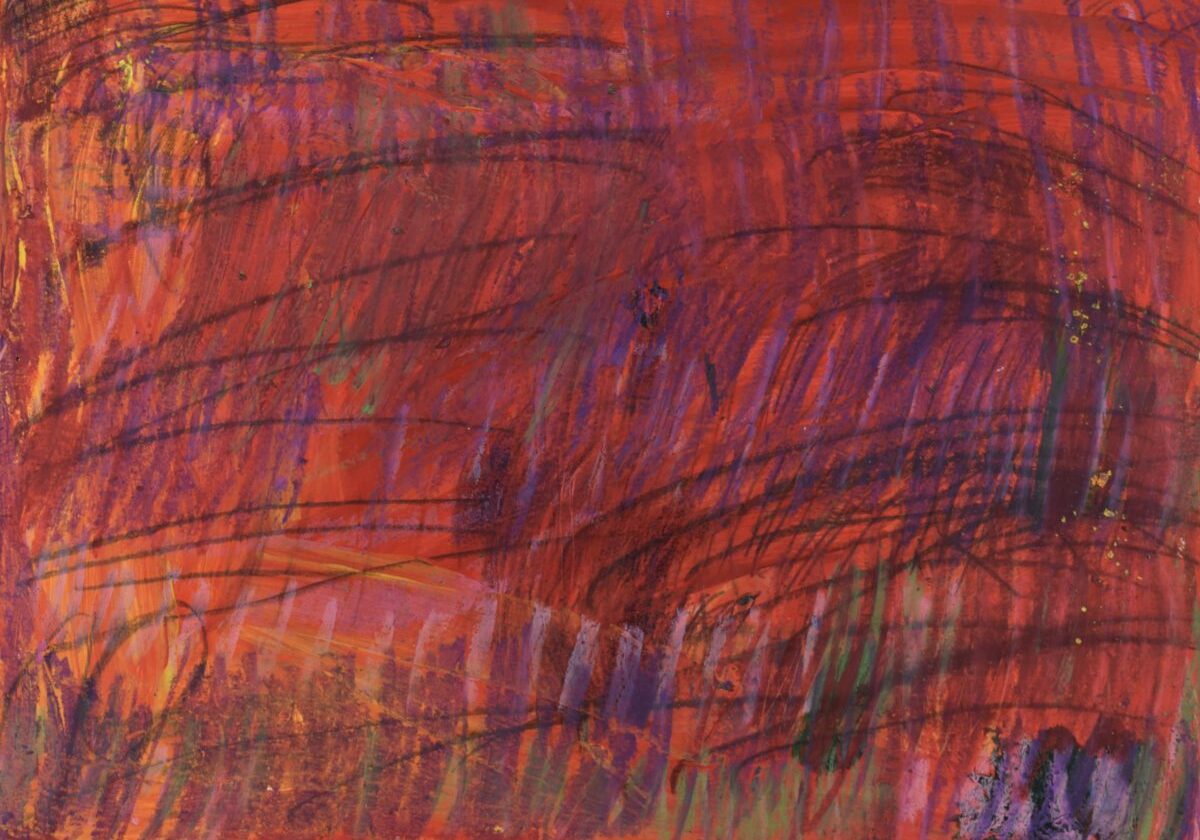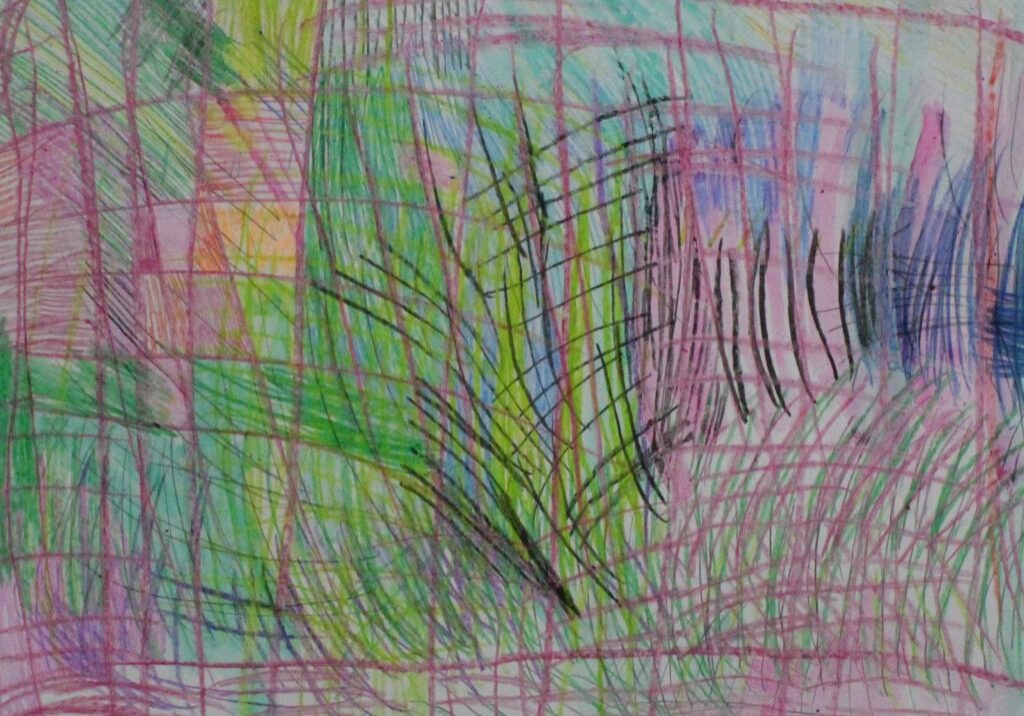 Studio Member since 2008

b. 1983
Over the years Carrie has built a portfolio of work that spans many emotions, feelings and sensory experiences.
"Sometimes, I can make art. Sometimes, I like acrylic paint. Sometimes, watercolors. Lime paper. Brown bear is brown sugar. White cat stuffed animal."
Kelley's work can be viewed as a window into her personal experiences, allowing viewers to see what she sees, feel what she feels and discover what is most important to her. Using markers, colored pencils and watercolors, her work evolves in layers of impulsive mark-making and washes. Spend a few minutes looking and one will see records of her days and her emotions, one on top of another. Words appear on top of the layers, and recede underneath, drawing the viewer in to try to solve the puzzle, to search for clues.
"This line, this line, this line, this line. It's all very complicated."
Kelley's work was featured in the 2017 exhibition Good Vibrations at Circle Contemporary.
August Artist of the Month
Chicago Studio Award Show
Circle Contemporary Gallery 2017