Arts of Life Awarded $160,000 Grant from The Coleman Foundation
October 30, 2020 By anne-cauley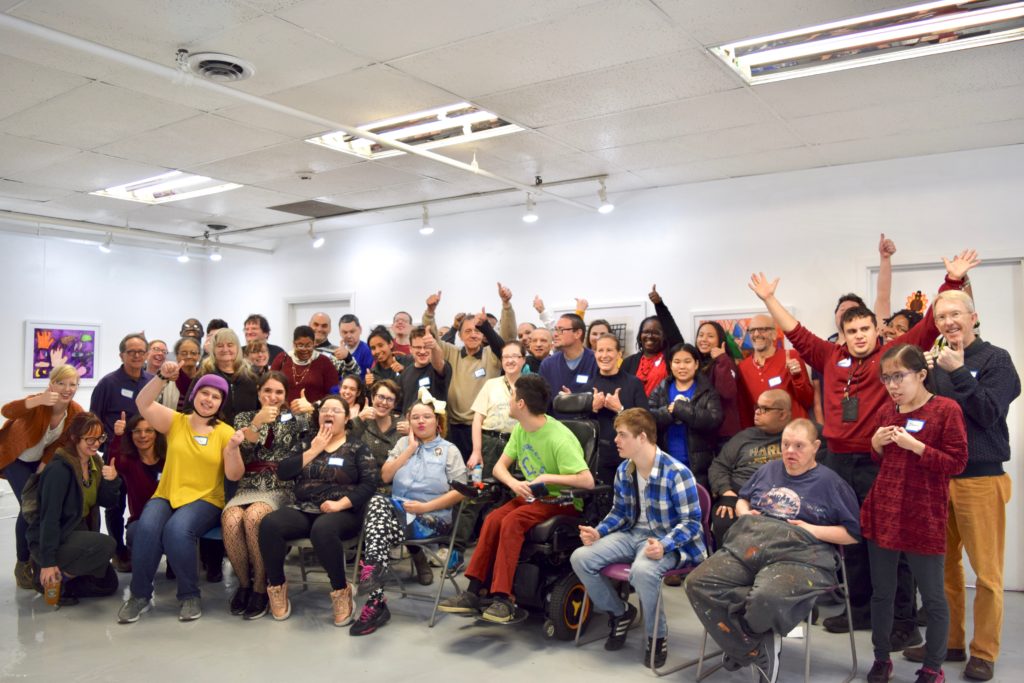 Arts of Life is being recognized for its work as an independent community day service to support adult artists with intellectual and developmental disabilities in Chicago-land. This month the organization was awarded a $160,000 general operating grant from The Coleman Foundation – the largest grant in the organization's 20-year history.
"This remarkable grant is a huge vote of confidence in the work we are doing to keep our community creative and connected," said Denise Fisher, Arts of Life's Executive Director and Co-Founder. "Our studios were closed according to the state's directive for five full months earlier this year, but we haven't stopped working since the crisis hit. We swiftly pivoted to build virtual programming that would continue to fulfill our mission and engage our community."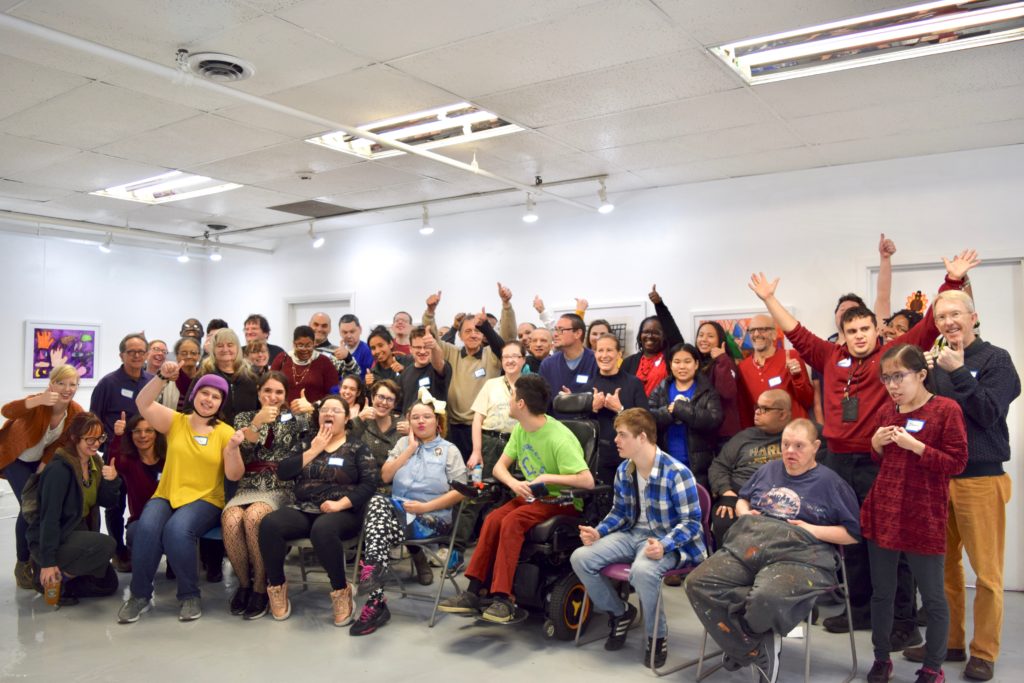 As expressed in the grant proposal, these funds will enable Arts of Life's 60 artists to sustain their artistic practice with as little interruption as possible, at a time when the continuation of their artistic careers has never been more vital to their personal well-being and individual wealth.
According to Fisher, the grant will help to fill the gap in state funding this year, which current projections indicate may exceed $100,000 by June 30, 2020. "We are more dependent than ever on contributed revenue to keep our doors open. New policies established by the State of Illinois plus the loss of in-person exhibitions and events has severely impacted our financial stability. We are determined to persevere because our artists and Illinois residents with disabilities have a right to meaningful engagement outside of the home. Only 10% of the day programs in the entire State of Illinois are independent, so we take our role in the State's efforts to deinstitutionalize very seriously."
In The Case for Inclusion 2019, Illinois was ranked 44th of 50 states in services and support for Americans with disabilities.The Coleman Foundation grant will support the long term viability of Art of Life, providing it an opportunity to explore ways to expand its virtual programming while also supporting the gradual reopening of the overhauled studios for in-person, socially distanced art-making. According to Vincent Uribe, Arts of Life's Art Director, "Some exciting opportunities have emerged through our virtual programming platform since it launched in April. Our artists have been able to collaborate across studios in a way that was never possible before. This platform remains essential in keeping our artists connected and ensuring that their voices are heard no matter where they are working. Not only that – our artists are networking and learning from fellow artists and curators across the country through studio tours, workshops, and virtual exhibitions. We are excited to see how we can build on this opportunity to blend virtual and in-person programming and ultimately strengthen our connections with the broader arts community nationwide."
Founded in 2000, Arts of Life is guided by a progressive vision to put inclusivity and creativity first in support of adult artists with developmental and intellectual disabilities. The organization currently serves over 60 artists at two studios – in Chicago's West Town and Glenview, IL. The defining hallmark of Arts of Life is a culture of Collective Decision Making, which ensures that everyone, especially each artist, is a proactive member of a shared artistic community with a voice in every aspect of the studio's programming.
Arts of Life works to change society's misconceptions regarding individuals with disabilities by showcasing their abilities through the exhibition and sale of their artwork. The studio artists' work has been featured in prestigious venues throughout the world, including the Chicago Cultural Center, Carl Hammer Gallery, John F. Kennedy Center for the Performing Arts, the Ukrainian Institute of Modern Art, INTUIT Center for Outside Art, and Museum of Everything in London.