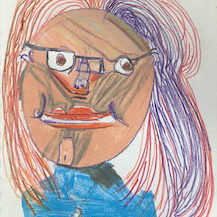 Allison Galanter
North Shore 1:1 DSP / Studio Aide
she/her/hers
Allison joined our team in September 2022, with previous experience working as a Direct Support Person, and she knew this was meant to be! She is passionate about supporting individuals to create as many opportunities for self-expression and self-determination in their lives as possible. Allison is a multifaceted artist; she plays guitar, writes music and sings, and is passionate about audio production and technology (ask her about getting your voice turned into a chipmunk song!) Nowadays, you can hear her singing duets and 'nerding-out' with friends at the North Shore Studio!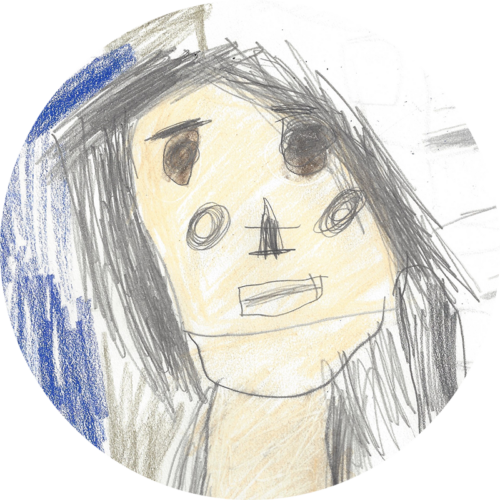 Andreana Donahue
Chicago Studio Manager
she/her/hers
Originally from Chicago, Andreana received her BFA from SAIC in 2003. She is a visual artist, writer, and co-founder of the interdisciplinary advocacy project Disparate Minds. Working across painting, sculpture, and textiles, she has organized and participated in exhibitions throughout the US and Iceland. Donahue is a 2018 Creative Capital/Warhol Foundation Arts Writers Grant recipient.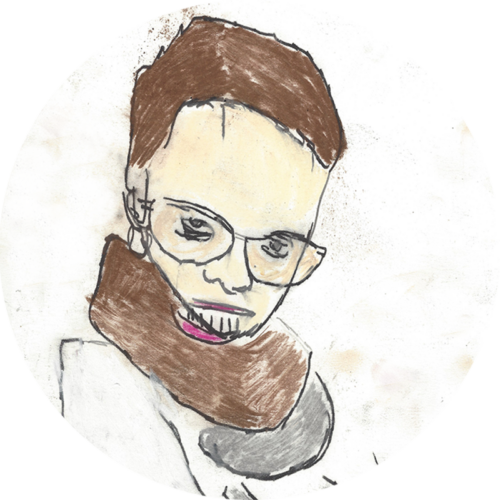 Anne Cauley
Director of Development & Communications
she/her/hers
Anne was searching for an organization committed to strengthening and positively impacting our community, and found it in Arts of Life. Graduating from Butler University in 2007, she received a BS in Arts Administration. Passionate about building cooperative and creative teams, she is proud to have supported the creation of Milwaukee's Three Bridges Park and nine Chicago Fringe Festivals.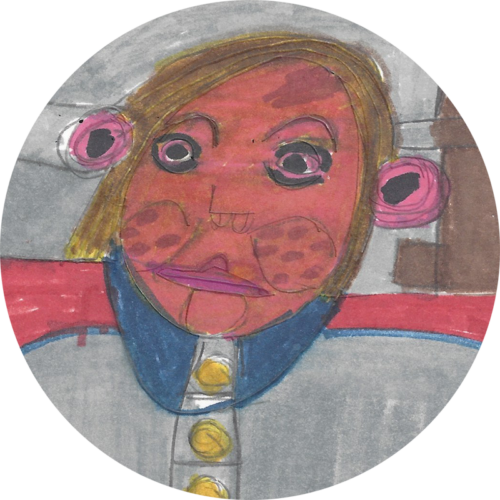 Anna Kramer
North Shore Studio Coordinator
she/her/hers/they/them/theirs
Anna is equally passionate about their art practice and the need to create more fulfilling vocational options for people using day services. After getting their BFA in painting from the University of Iowa, they moved to Chicago and stumbled upon Arts of Life almost by accident. It was clear from the start that this was the place for them to use their passions synergistically. As a self identified regionalist artist, Anna's creative practice is an ongoing observation of what it means to be "from" somewhere.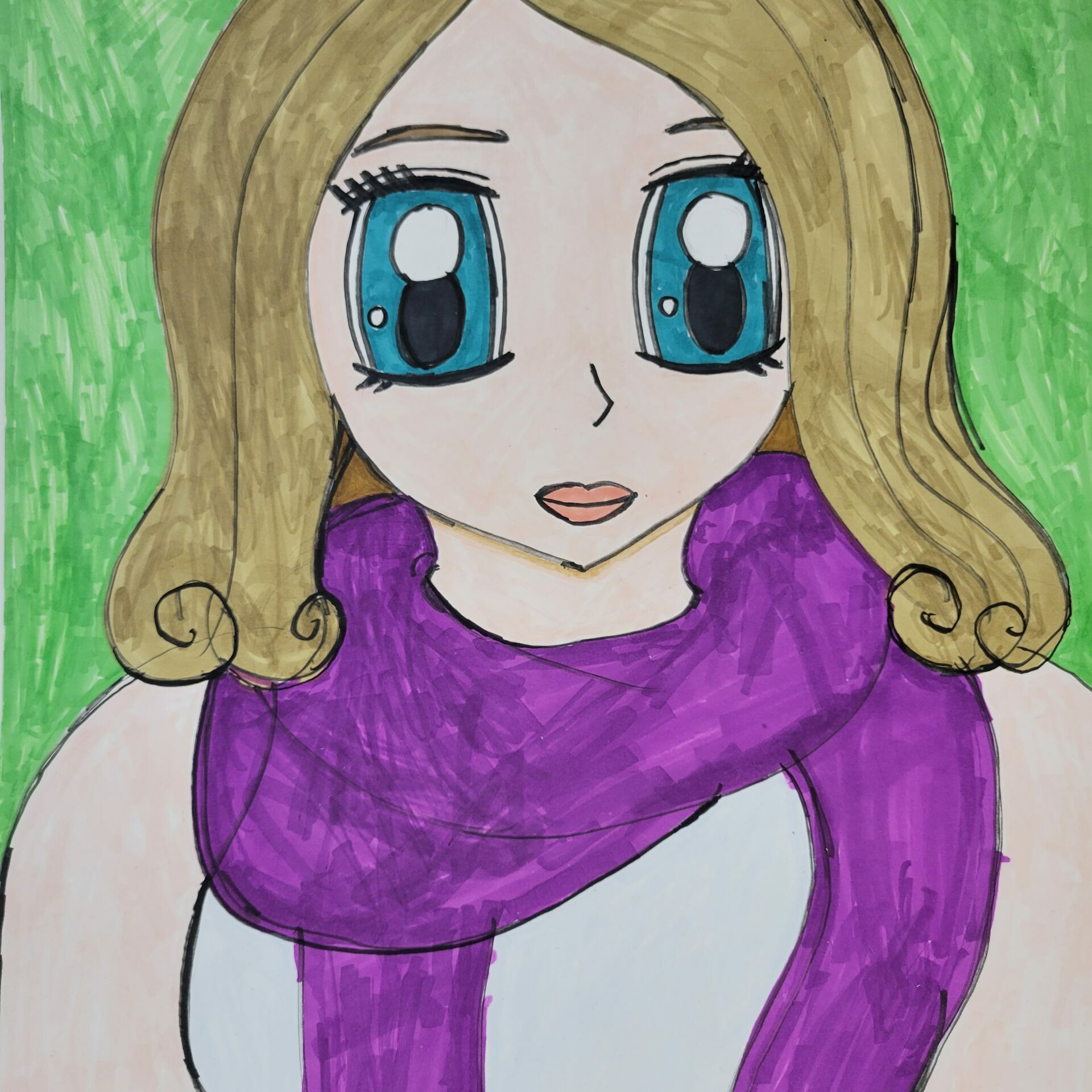 Annie Soler
Community Programs Coordinator
she/her/hers/they/them/theirs
Annie Rose Soler (she her hers/they them theirs) is a Chicago area native with a BFA from the School of the Art Institute of Chicago. Annie always knew that she wanted to work in the arts and to work with people, but didn't know exactly what that would look like. When she found the arts of life she immediately felt at home in a community of artists and people working to make the world a better and more inclusive place. When she's not at work you can find Annie making art, cooking, walking in the woods, or snuggling with her cat Franklin.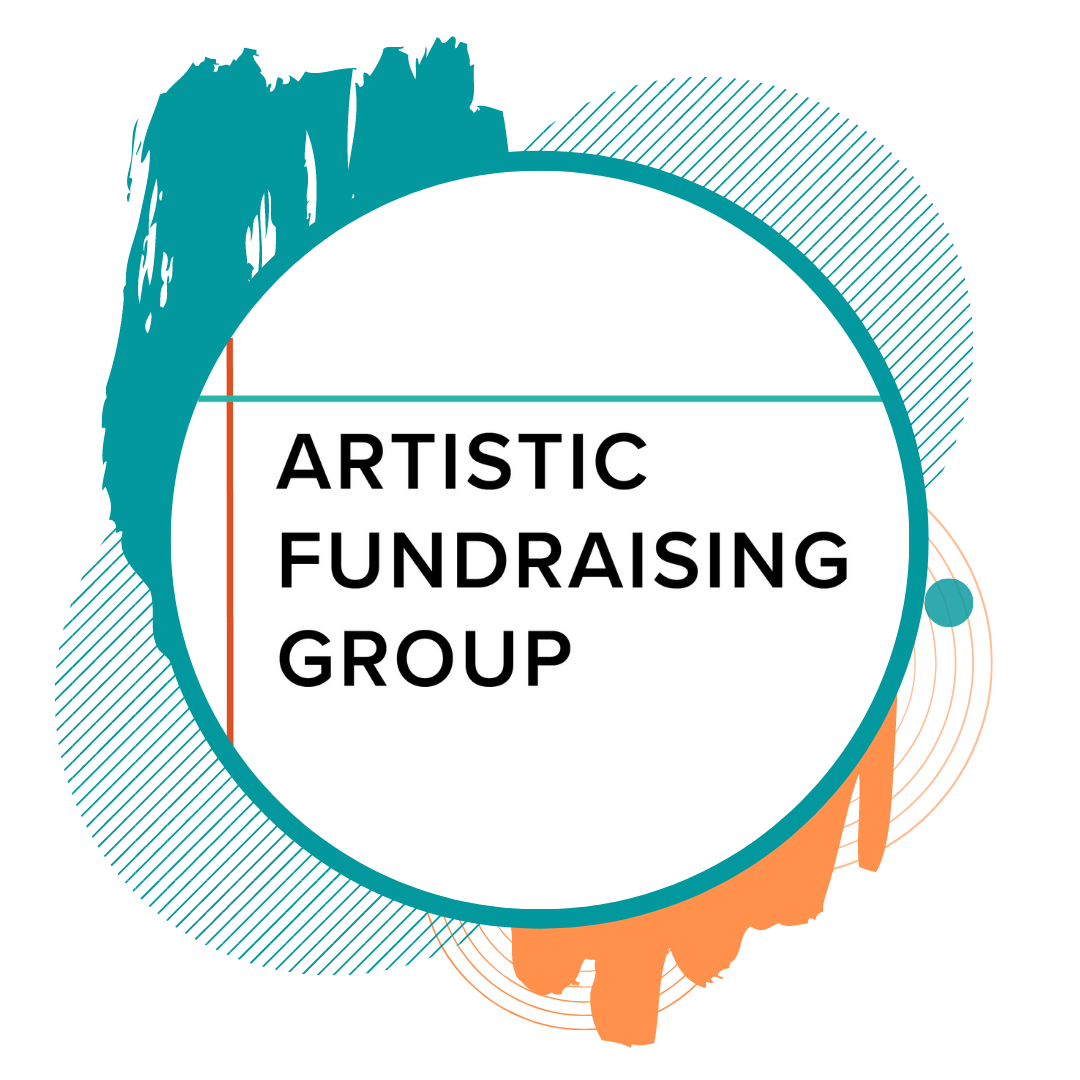 Artistic Fundraising Group
Grant Writing Team
Artistic Fundraising Group has been managing Arts of Life's grants since 2017. Today, AFG is an 11-person team that has provided fundraising strategies to 60+ nonprofit organizations working in Chicago's vibrant arts and culture scene. Everyone at AFG is also a working artist, which means they have a distinct passion for getting their fellow artists the resources they need to innovate. They are forever grateful to Arts of Life for being one of the very first nonprofits to join their client roster--AFG would not be what it is today without this incredible partnership!
Ashlea Woodley
North Shore Community Resources Coordinator
she/her/hers
Ashlea is an actor, teacher, and devising artist by trade, a company member, and co-artistic director with Proboscis, a company focused on creating original, experimental, and healing theatrical art. As a teaching artist, she has worked for various organizations throughout the Midwest, including First Stage in Milwaukee and Chicago Children's Theatre. She is a fierce advocate for individuals with disabilities and for those artists who are neurodivergent, in all performance media and believes the greatest gift we can give to each other is brave space to play. Ashlea joined our team in March 2023 and when she is not working she LOVES cooking, being around water, and going for long car rides with her dogs. She is an avid reader and cyclist and loves finding hidden gems in new places, especially with her family and friends.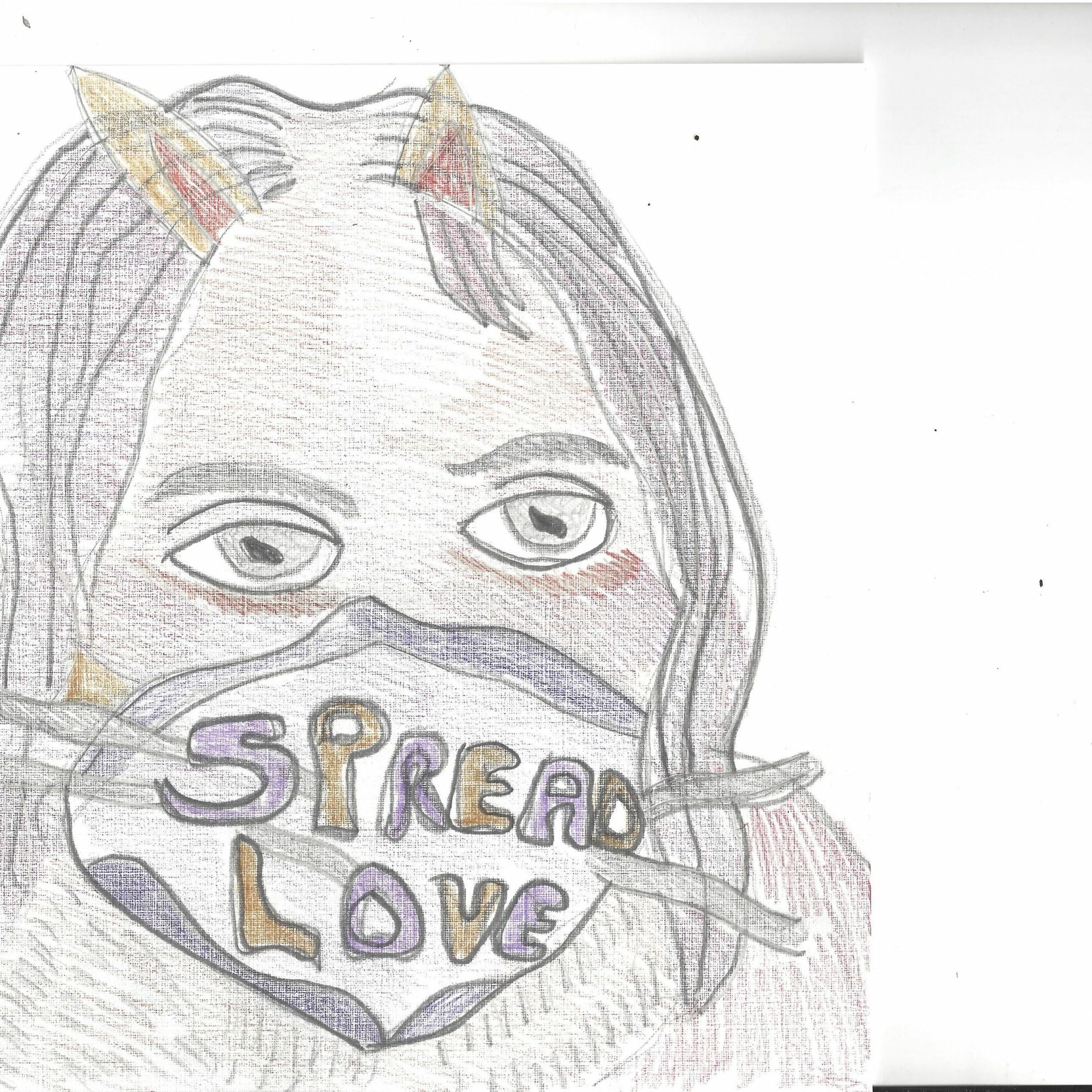 Bojana Crnomarkovic
North Shore Art Specialist
she/her/hers/they/them/theirs
Bojana (she/her, they/them) is an artist and maker who never tires from exploring new mediums. Aesthetic threads like reflections, contrast, and shiny things tie their explorations together while moving between drawing, 3D media, sewing, fashion, and printmaking. Originally born in Belgrade, Serbia, Bojana has more recently lived all over the Midwest, and graduated with a Studio Art degree from Grinnell College in 2020. Bojana is always excited to collaborate with and learn from other artists, and she hopes to inspire others as well.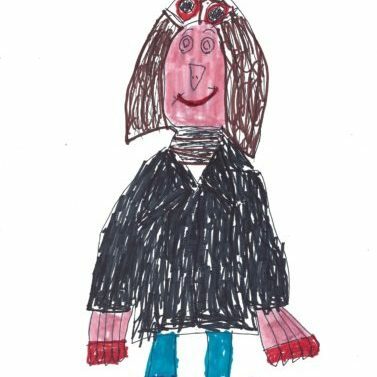 Cristina Marquez
Chicago Studio Art Specialist
she/her/hers
Cristina is a painter and music-maker.  Originally from Indiana, Cristina received a BA in Art History and Studio Art from the University of Saint Francis. She immediately felt at home at the Arts of Life and is continually excited to work within a community of such talented and inclusive artists. When she is not at the Arts of Life or making art, you can find Cristina hanging out with her sage and mysterious cat, Matcha.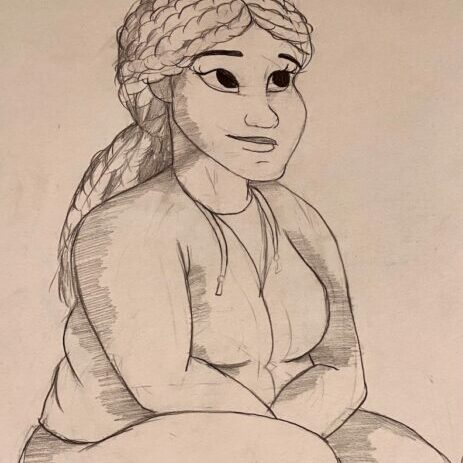 Deanna Campbell
Chicago 1:1 DSP
she/her/hers
Deanna "Dea" is originally from Omaha, Nebraska, but Chicago is home. She has been with Arts of Life since October 2021 as a Direct Support Person (DSP) to an artist at our Chicago Studio. She first learned about AofL through a friend and was immediately inspired by our community. Dee is a proud cancer survivor and enjoys being outdoors, cooking, and spending time with her family and friends.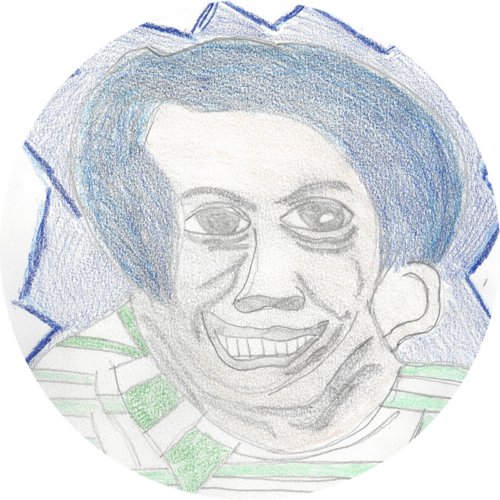 Denise Fisher
Co-Founder & Executive Director
she/her/hers
Arts of Life simply would not be what it is today without Denny. As one of the co-founders, Denny was inspired to open Arts of Life because she saw a lack of opportunities for supporting people with intellectual/developmental disabilities and wanted to promote equity and leadership. When she's not working or thinking about work, she's outside as much as possible or inside enjoying Chicago's vibrant creative culture.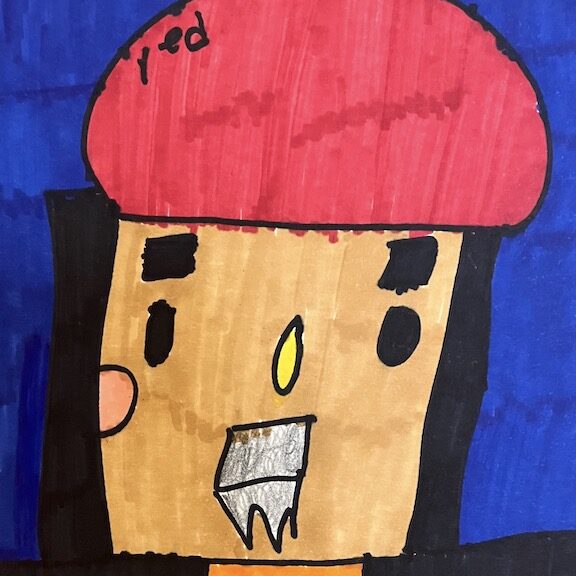 Diane Florian
North Shore Studio Manager
she/her/her
Diane graduated from Indiana University in Bloomington in 2011 with a B.A. in Fine Art and Psychology, and minors in Art History and Italian. After learning about Arts of Life she immediately wanted to be a part of its creative culture. When inspiration strikes, she can be found carving linocut prints that explore the impacts of the urban environment on its wild animal denizens.
Eunita Létang
Director of People & Culture
she/her/hers
*coming soon*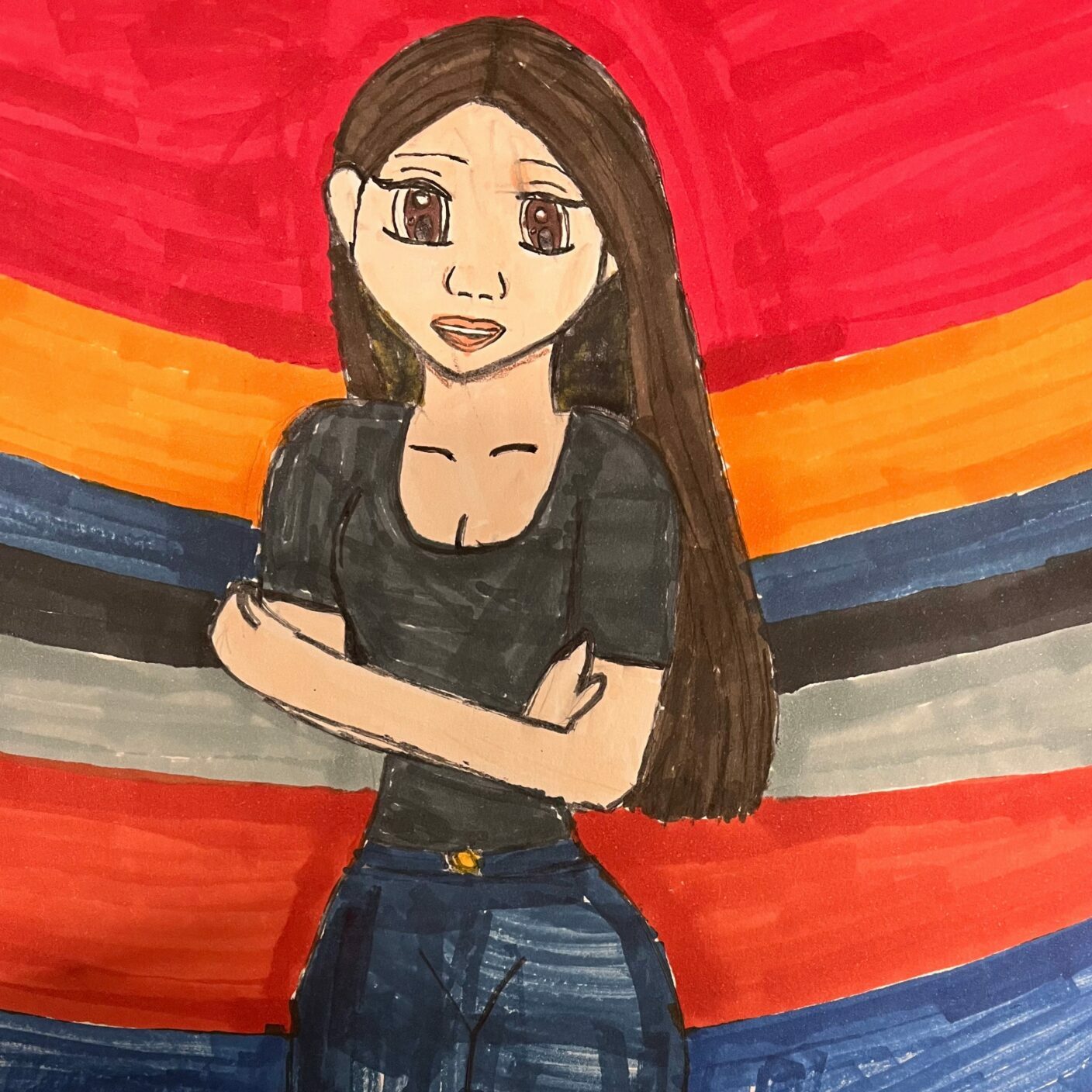 Hana Kulovic
Operations Manager
she/her/hers
Hana joined our team in August 2022, after a decade of working as a freelance mosaic artist and instructor throughout Chicago and abroad. Originally from Sarajevo, Bosnia-Hercegovina, Hana's experience of immigrating to the U.S. as a refugee in her youth sparked an interest in utilizing the creative process for self-expression, communication, and advocacy. She received a BFA from SAIC in 2008 and has had a multifaceted career within public art and the non-profit sector. Transitioning to an operations role at Arts of Life has been a dream come true, as our mission and values resonate with her own. Hana loves learning languages, traveling, spicy food, dancing as therapy, and is obsessed with her dog, Bud.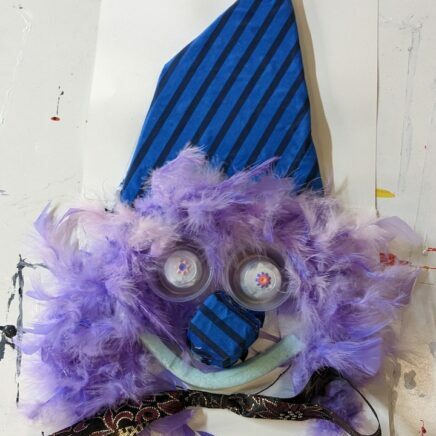 Joshua With
Donor Relations Manager
he/him/his
Joshua did his initial growing 45 minutes west of Chicago (without traffic), and graduated with a B.A. in Community Art from Wheaton College in 2017. His current artistic practice is centered in printmaking using familiar manufactured and organic materials, as well as percussion. Joshua is committed to expanding the walls of the art world, and is grateful to be a part of Arts of Life's inclusive and challenging community of equals.
Jeff Rosal
Digital Communications Consultant
he/him/his
Jeff was born and raised in Chicago, Illinois. As a new media artist, he studied at SAIC with a focus on Art and Technology. In his professional career, he has worked with many companies utilizing his skills in Coding, Hacking, UX Research, Data Science, Creative Writing, Film, and Photography. In his free time, you can find him coding, building electronics, making music, skateboarding, taking pictures, filming videos, and studying up on creation mythologies and the coming bio/technological singularity. Recently, Jeff launched a skateboard accessories brand with his friends that can be found in skate shops and malls across America!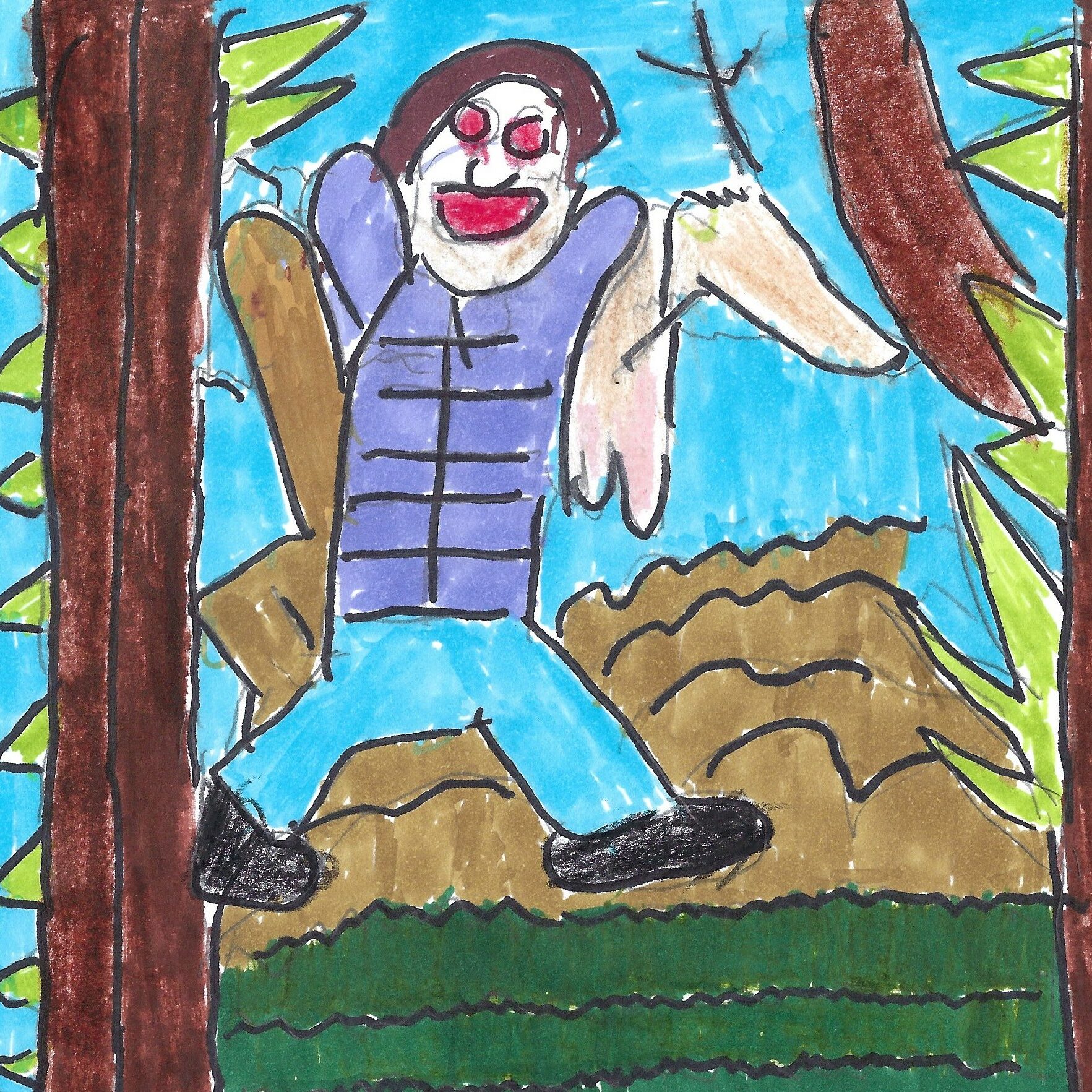 Hannah Furlong
Chicago Community Resources Coordinator
she/her/hers/they/them/theirs
Hannah was born and raised in Chicago (go Bulls!), but moved west to study studio art at Lewis & Clark College in Portland, OR. There she got involved in progressive art studios through Port City/Project Grow. Hannah moved back to Chicago in 2017, and plans to stay this time. They joined Arts of Life in January 2022, and felt inspired by the core values, especially the emphasis on artist involvement in collective decision-making. When not working, Hannah enjoys birdwatching, mushroom hunting, and any other excuse to poke around in the woods.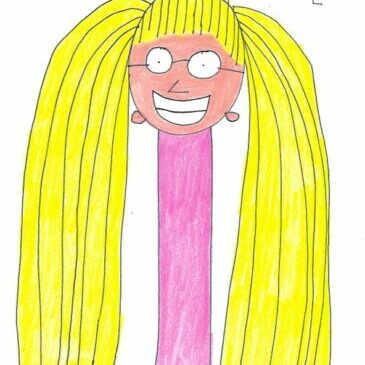 Lacey Whittaker
Events Manager
she/her/hers
A Chicago native, Lacey joined the team in January 2023 . She was inspired to join because of our aligning values, including encouraging artists to take risks. Lacey comes to us from the Museum of Contemporary Art Chicago where she worked for 8 years in a variety of roles in the Visitor Experience and Rental Events departments. As the Private Tour Coordinator, she created a curriculum to train new tour guides that helps make contemporary art less intimidating to front-facing staff and visitors. Lacey is also experienced in the music industry and ran the booking agency Amethyst Tours for a roster of 30 national bands. When not at work, she enjoys time with her cats, WALL-E, Applejack, and Squiggles. She also enjoys using polymer clay, baking, and nail art!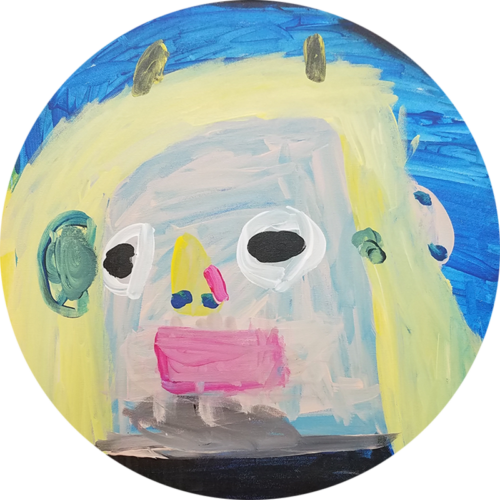 Lexi Krebs
North Shore Community Resources Coordinator
she/her/hers
Lexi found Arts of Life as a volunteer, and drawn by the level of autonomy given, the ownership and leadership opportunities that the Arts of Life community provides for a population that is often denied those things, decided to stay. She received her degree in Political Science from Northeastern Illinois University in 2016.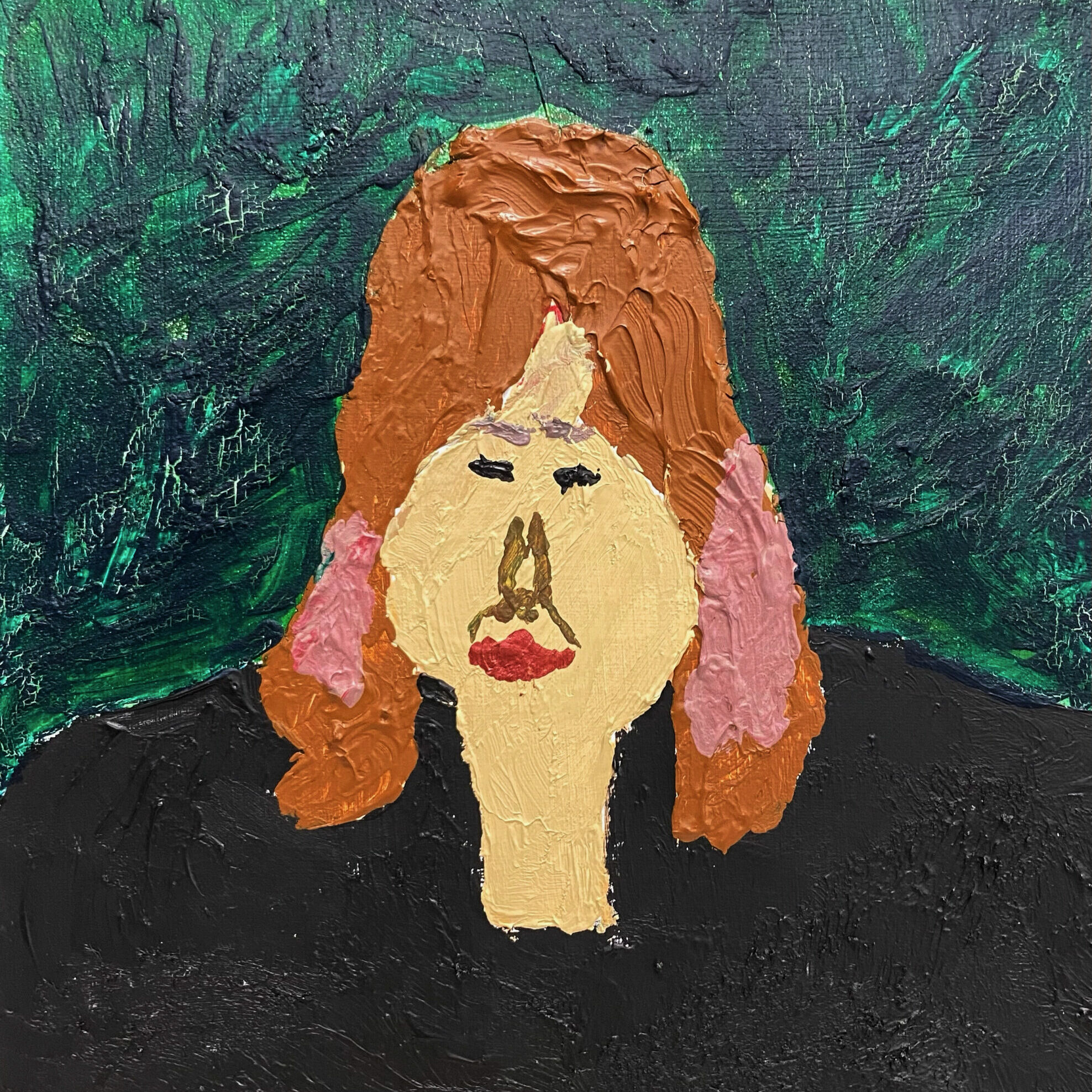 Maggie Kamphausen
North Shore Art Specialist
she/her/hers
Maggie paints because she is a woman. Her current artistic practice utilizes portraiture, where wrestling with color, form, and line is a way to explore the simultaneous possibility of both joy and hurt that everyday life presents us. Born in the U.S, Maggie spent her formative years split between Southeast Asia and the Midwest. She received a BA in Painting and Urban Studies at Wheaton College (IL), in 2022, and joined our team in November of the same year. Maggie was excited to become part of a creative community that was vibrant, passionate, and committed to developing individual artistic practices and a community of belonging for persons from many different walks of life. When she's not working, Magdalena enjoys catching up with friends over coffee, playing guitar, and finding new vegetarian recipes to cook.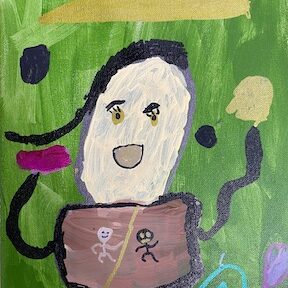 Melissa Ott
North Shore Studio Aide
Melissa studied illustration at Columbia College Chicago and graduated with a BFA in 2017. She enjoys creating expressive abstractions and landscapes tinged with surreal qualities. Obsessive mark-making, a minimal color palette, & ghostly charcoal textures tend to give her works an eerie feel. At Columbia, she met a friend whose brother is Tony Perez, a former Arts of Life artist. From that point on, Melissa became aware of progressive art studios and made it a goal to become a part of one someday. Shortly after graduation, she sparked her latent passion for working alongside the IDD community. Melissa built her experience by working in various recreational settings, an in-home service, and in schools. After a recent move to Chicago from the Northwest suburbs, she sought out an opportunity to join Arts of Life and has never felt more content with her career
Milo Christie
Studio Facilitator: Archive and Exhibitions
Nick Schutzenhofer
Gallery Manager
he/him/his
Nick Schutzenhofer (b. 1981 St. Joseph, MO) is an artist who lives and works in Chicago, IL. He received his BA in Art History with a minor in Photography from DePaul University in 2005 and his MFA in Painting and Drawing from the School of the Art Institute Chicago in 2014. An early supporter of Arts of Life who worked for the organization from 2006 through 2008, Nick maintained his involvement with the community over the years as an occasional volunteer.  His most notable project was as director and editor of the Arts of Life Band's now infamous song and music video,
Shark Attack
.  As a painter with an avid studio practice, in 2020 Nick undertook his largest one-person exhibition in Chicago. His paintings have been featured nationally in two-person and group exhibitions.  When not working, Nick can be found cooking at home or wandering the woods of northern Wisconsin.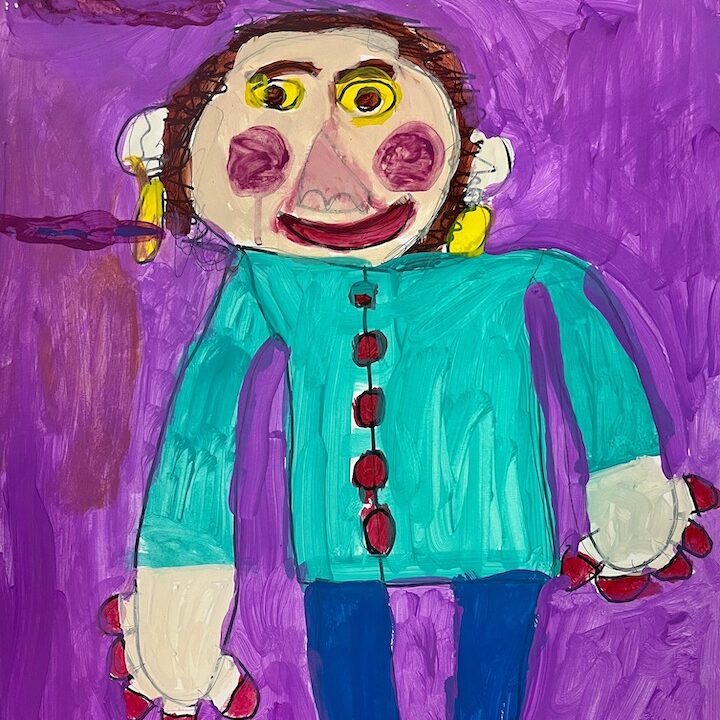 Siena Peterson
Chicago Art Specialist
she/her/hers/they/them/theirs
speterson@artsoflife.org                         linkedin.com/in/siena-peterson                          sienapeterson.art
Siena is an interdisciplinary artist whose practice is made up of various media including paintings, charcoal drawings, and performance work. Her work is an ongoing study of the personal battle of one's internal and external self and is a way for her to document the bodily space that we inhibit and emotional depth hidden within. After receiving her BA from The University of Illinois at Chicago in Interdisciplinary Education within the Arts, Siena became passionate about promoting accessibility within the arts and the ways in which art can be a tool for healing and self-exploration. Siena was drawn to Arts of Life's inclusive community and their commitment to diversity and advancing the arts community, and joined our team in February 2023. Outside of work and her art practice, Siena enjoys cooking and writing recipes for her food blog, going on runs, reading, and hanging out with her cat Cibo.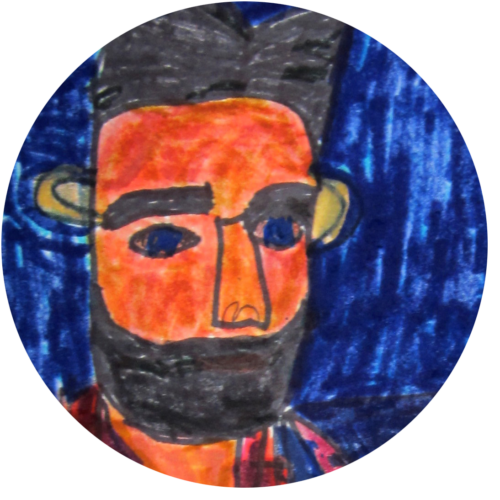 Tim Ortiz
Program Director
he/him/his
Tim is a painter and writer with a BFA from Elmira College in New York. Ortiz began working with adults with developmental disabilities in 2008, spending two years as a case manager for over 100 individuals in a job-training program. He then transitioned to working with artists in progressive art studios and as a home/community-based personal care provider. His paintings reflect a minimalist perspective - seeking the absolute through the deconstruction of mark-making, while rendering space and form in an abstract context. As a Disparate Minds co-founder, he received a 2018 Creative Capital/Warhol Foundation Arts Writers Grant.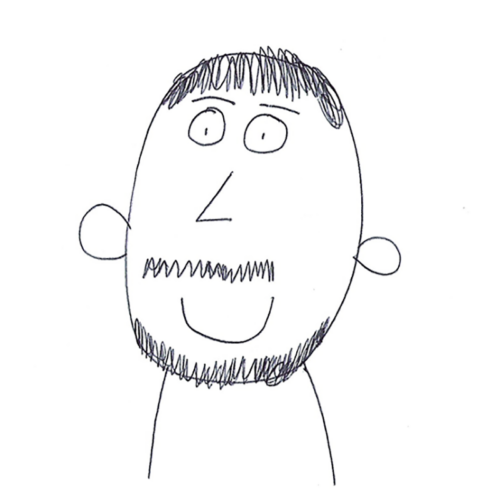 Vincent Uribe
Director of Exhibitions & External Relations
he/him/his
Milo the dog is owned by Vincent. Milo's owner Vincent can be found curating dozens of notable exhibitions within Chicago and abroad. Vincent is the founding director of LVL3, an artist-run gallery, and online publication. As an Alum of The School of the Art Institute of Chicago, his focus is to help align Arts of Life with the contemporary art scene.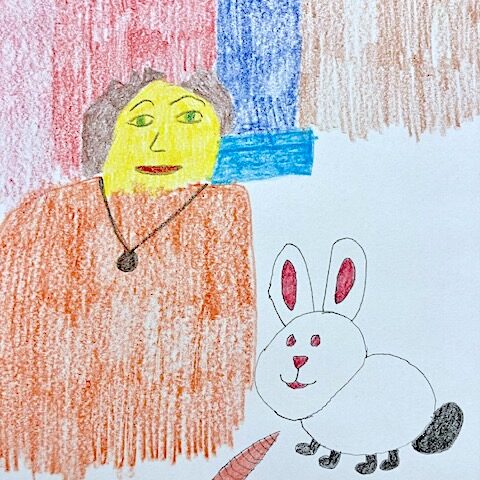 Zenith Spring
Chicago Art Specialist
they/them/theirs
Zenith is originally a farm kid from Kansas who was shaped by sunsets and sparkling night skies free of light pollution, church potlucks full of preservatives and artificial colors, and playing unsupervised on dangerous piles of junk. They received a BFA from the University of Kansas in 2009 and a Post-Baccalaureate Certificate from Oregon College of Art & Craft in 2011. Between their background in art and a decade of nonprofit work, Zenith was a natural addition to the Arts of Life team in 2022. Outside of AoL, they focus on tattooing, making clothes, growing gardens, and spoiling their companion, Bunbun.