Out with the Old, in with the New…Bathroom!
December 7, 2015 By vincent-uribe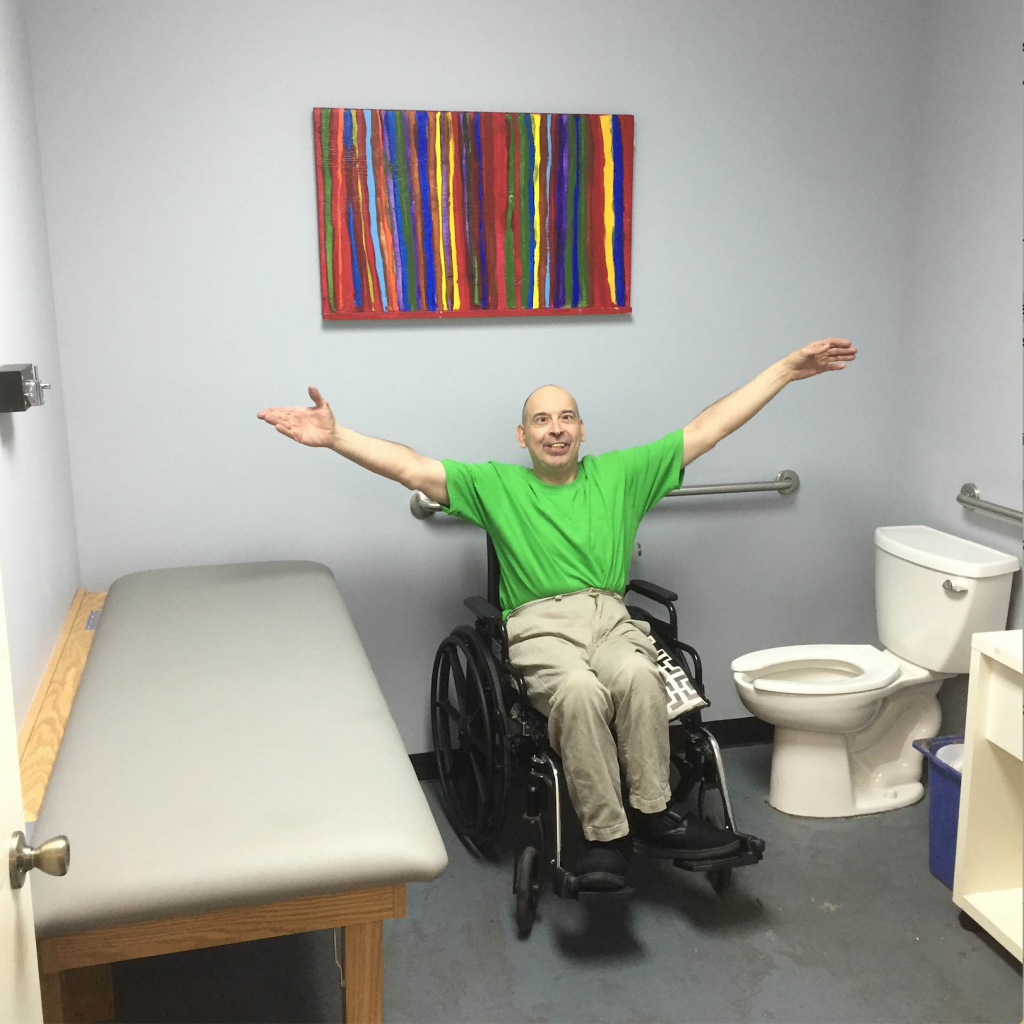 The Chicago Studio has a history of toilet troubles, specifically with the small bathroom in the back studio.  It was dark and difficult to use, and absolutely impossible for anyone using wheelchairs. Accessible spaces are a high priority for us, as we aim to be inclusive across the spectrum of abilities.  And the location of the bathroom made it most convenient for many of our artists throughout the workday.  But the realities of our space, a rehabbed warehouse, presented significant challenges.  We could not have managed the renovations without the support of our building owner, Bob Kritt.After a long process of measuring and designing, construction began in June.  The space more than doubled in size, and involved the relocation of our utility sink.  The floor was also leveled out to make it safer.  David de Bruler headed up the construction team, and worked with his team to ensure minimal disruption to our program.  By the time we got back from summer break, most of the restroom was complete and we couldn't wait to use it.The last piece, a changing table for adults, was installed right before Thanksgiving!  Now our bathroom is finally complete and totally accessible! We are so grateful for everyone who participated in making this project possible!  And a special thanks to Bob for helping us ensure full accessibility in our space!