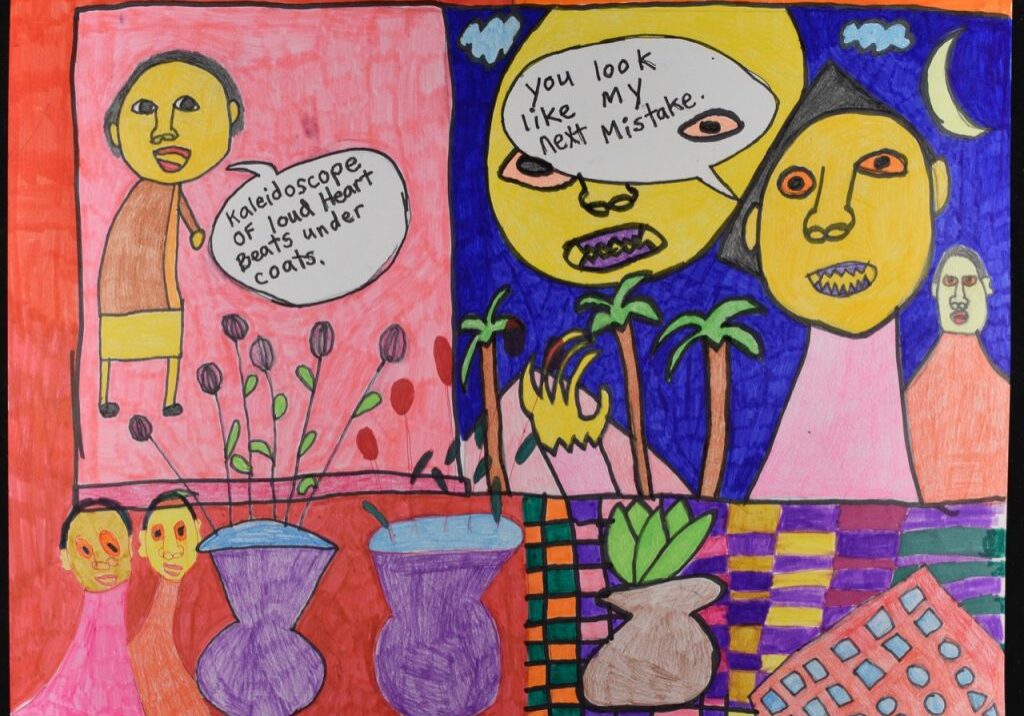 Two Monsters and a Women Singer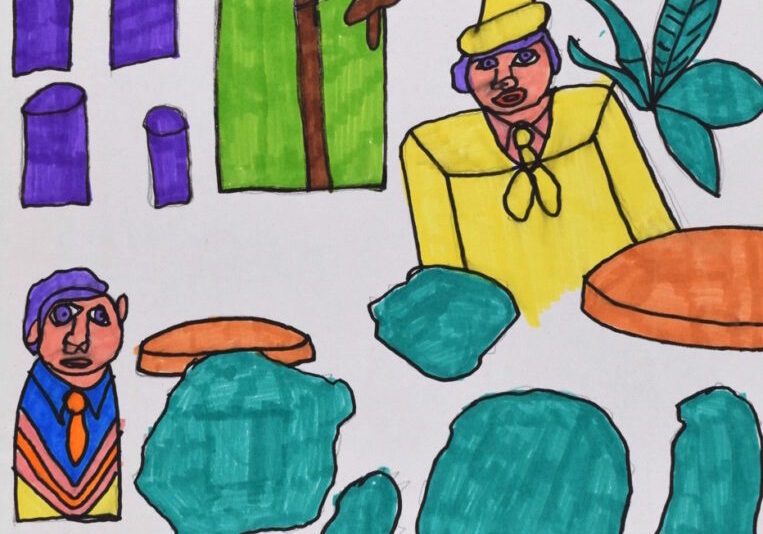 Neville is Able To Bring the Same Level of Integrity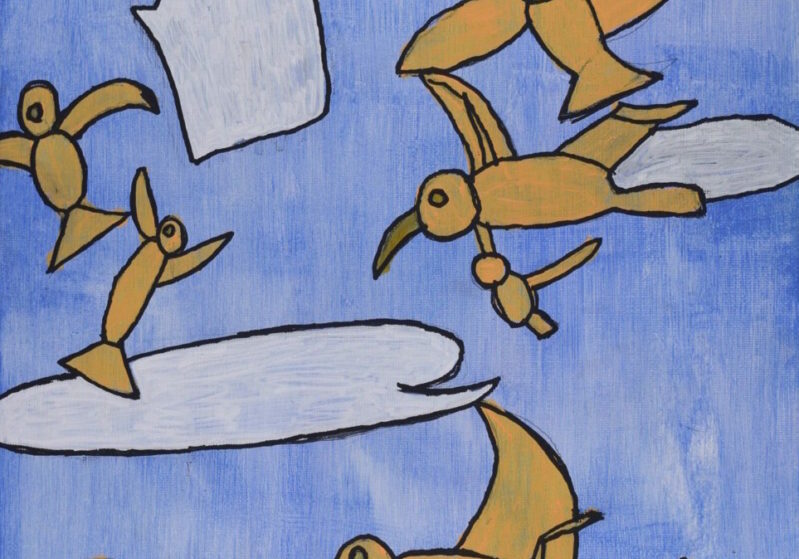 Studio Member since 2009

b. 1983
Known for her comics and characters, Zion is a true storyteller. Her work immerses viewers into a world of action, excitement, and depth. She takes pride in her careful process, thoughtfully translating imagery from imagination or reinventing pop culture references using her preferred materials – graphite, markers, colored pencils, or acrylic on paper. Ever-evolving in its complexity, her body of work is a narrative that unfolds one chapter at a time. Zion is also featured on the Arts of Life Band's 2017 album Kinda Weirdy.
"My books tell a story. I plan it out and change my sketch into a final project. I get my ideas from pictures. I choose one that inspires me and I work from the image, but add more to it. I use pencil and then a fine line Sharpie to go over the pencil lines. I add color last. I work hard and make sure I pay attention to every detail. I want everything to be perfect and neat." 
Check out Christina's 2021 Artist of the Month interview here.
Check out Christina's 2018 Artist of the Month interview here.
Circle Contemporary Gallery 2017
2017 Chicago Studio Award Show
Circle Contemporary Gallery 2017